Let Us Tell You a Story
We've got more than 50,000 incredible audiobooks that will take you anywhere you want to go. Listen any way you want with our download, streaming and CD rental memberships.
Download or Stream with Audiobooks.com. Get Your First Book Free!
Join Audiobooks.com and listen to your first book on us. Once you've finished your free trial, you'll enjoy one audiobook every month for $14.95. One listen not enough? Get any additional book that month for only $10.00.
Get Your Free Book
Download Our Unrivalled Apps
Download or stream audiobooks on your smartphone or tablet with our free apps for iOS and Android. Start a book on your smartphone, pick up where you left off on your laptop and even fall asleep while listening on your tablet - we'll never let you lose your place.

Find a Book and Start Listening
Romance, thrillers, young adult. Fiction, business and bios - we've got them all in our library of more than 40,000 audiobooks. Browse around, check out our recommendations or take a look at what other members are listening to.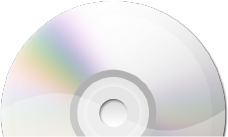 Rent Unlimited Book on CD with Simply Audiobooks.
Get Your First 15 Days Free!
Listen to as many audiobooks as you can each month. As soon as you're finished with one, return it and we'll send you the book on your shelf, at absolutely no cost to you. There's no limit to how many you can listen to. Try us out for 15 days, and if you don't enjoy the service, cancel any time. No strings attached.